Image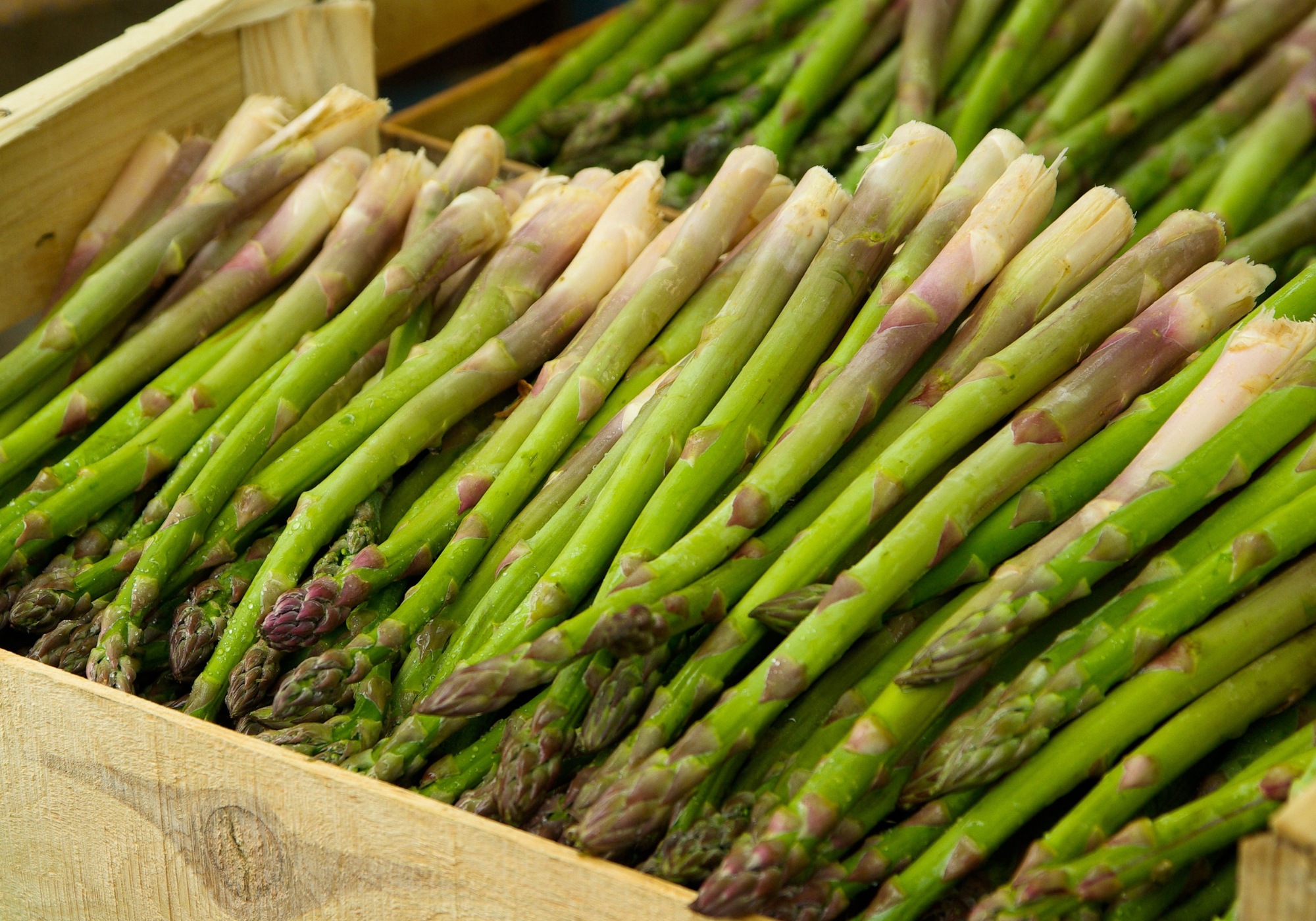 Overview
Farmers Markets are the biggest outlet for the sale of asparagus in Iowa.  Green asparagus is the most common but the white and purple varieties are available at times. White asparagus has a milder flavor than green asparagus, while purple asparagus has a fruitier flavor.  
Selection tips
Asparagus stalks should be firm, plump, straight spears with compact tips, medium green color with a purple tinge.
Storage tips
  Store in the refrigerator with the cut ends in a glass or jar with about an inch of water. Loosely cover with a bag or plastic wrap. Use within a day or two after purchasing for best flavor, but can be kept a week to 10 days.
Affiliated organization
Iowa Specialty Crop Growers Association
Affiliated organization link
Data credit 1
ISU Extension and Outreach