Image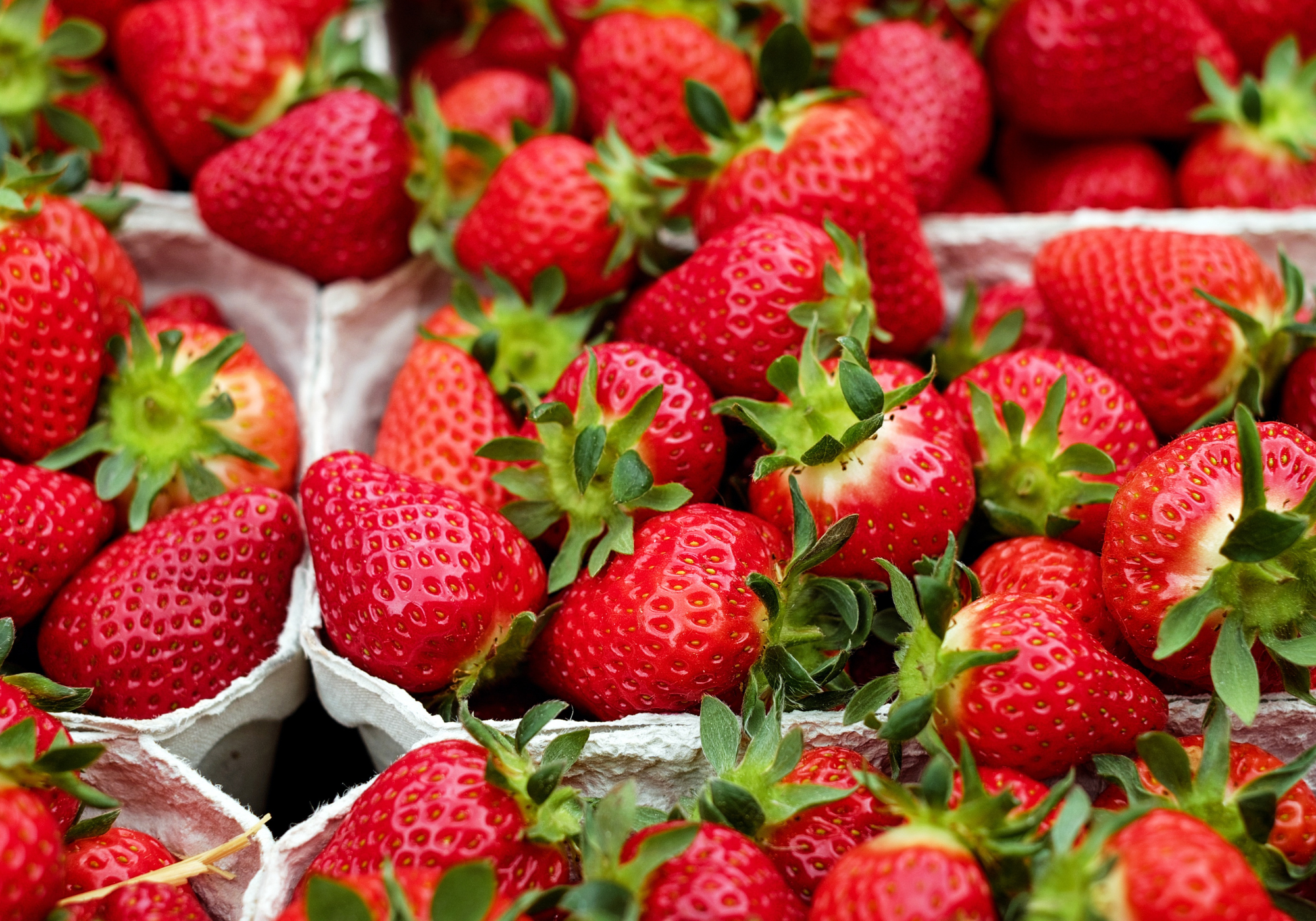 Overview
Strawberry Point, Iowa is home to the "World's Largest Strawberry" which sits atop city hall, standing 15 feet high and 12 feet wide and weighs in at 1,430 pounds.
Selection tips
Select bright red berries with their caps intact.  Smaller berries are usually sweeter and more flavorful. Pinch off the stem about 1/4 inch above the cap. The unripe berries will not ripen after being picked.
Storage tips
Store unwashed berries loosely covered with plastic wrap in the coldest part of your refrigerator for 5-7 days at most.  Do not wash berries until you are ready to use them.  
Affiliated organization
Iowa Specialty Crop Growers Association
Affiliated organization link
Data credit 1
ISU Extension and Outreach