Image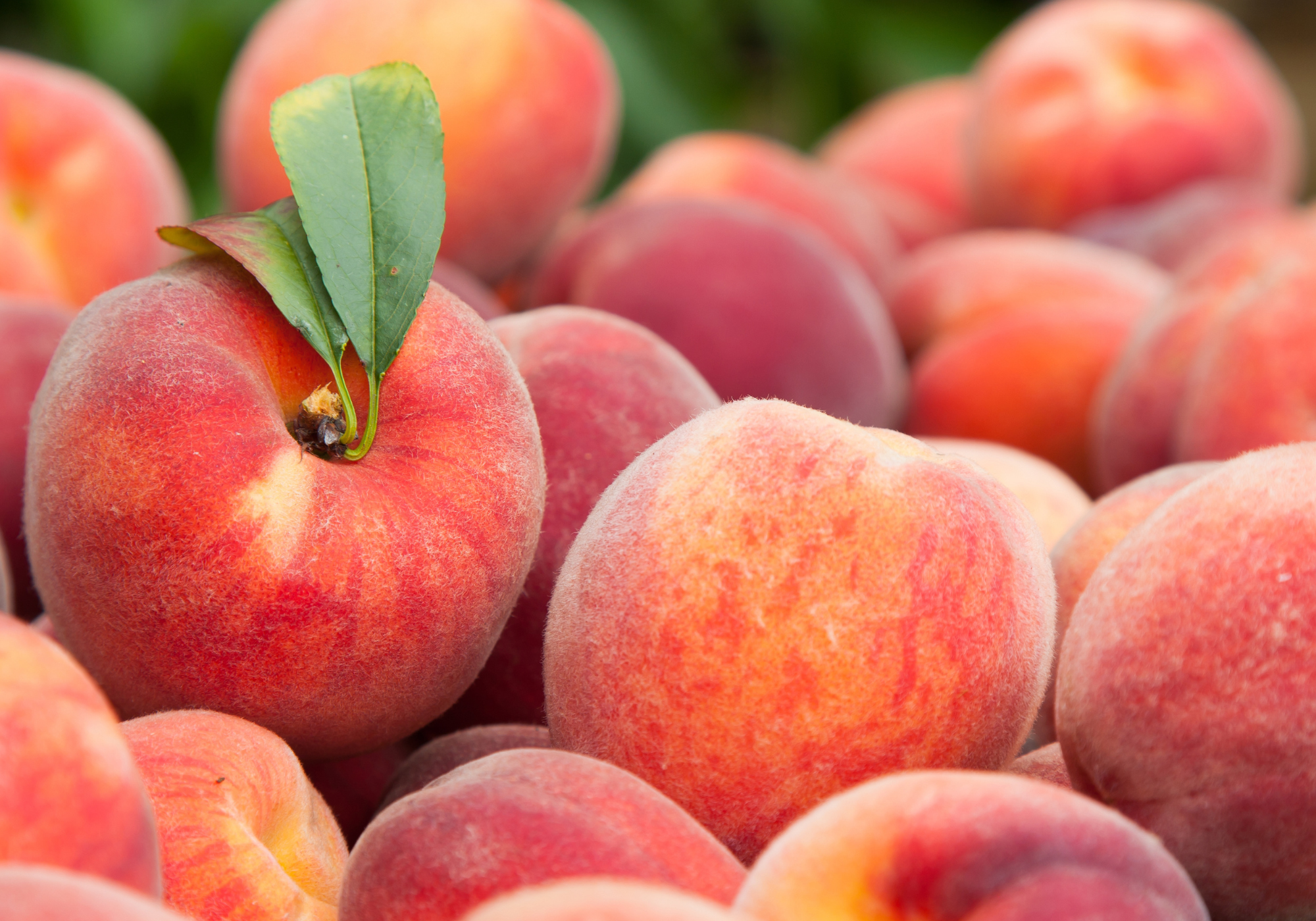 Overview
Peaches are not reliably cold hardy in most parts of Iowa but groves of peach trees can be found as integrated parts of apple orchards or diversified fruit and vegetable farms. It is possible to grow 'Reliance' (yellow flesh, freestone) and 'Polly' (white flesh, clingstone) somewhat reliably in the southern one-third of Iowa. Following milder winters, producers can be rewarded with good crops of peaches and Iowa grown peaches are prized for outstanding flavor and texture.
Selection tips
Harvest peaches when the base or ground color changes from green to cream or light yellow.  Firmness is another sign of maturity. Ripe fruit are slightly less firm.  Firmness can be determined by gently squeezing a fruit with your fingers.  If a fruit gives slightly, it is ready to harvest.  Handle ripe fruit carefully to prevent bruising.
Storage tips
Store unripened fruit at room temperature in a brown bag to ripen.  Store ripened peaches at room temperature up to days. If not using immediately, store peaches at a temperature of 32° F.  Peaches can be successfully stored for 2-3 weeks.
Affiliated organization
Iowa Specialty Crop Growers Association
Affiliated organization link
Data credit 1
ISU Extension and Outreach