Image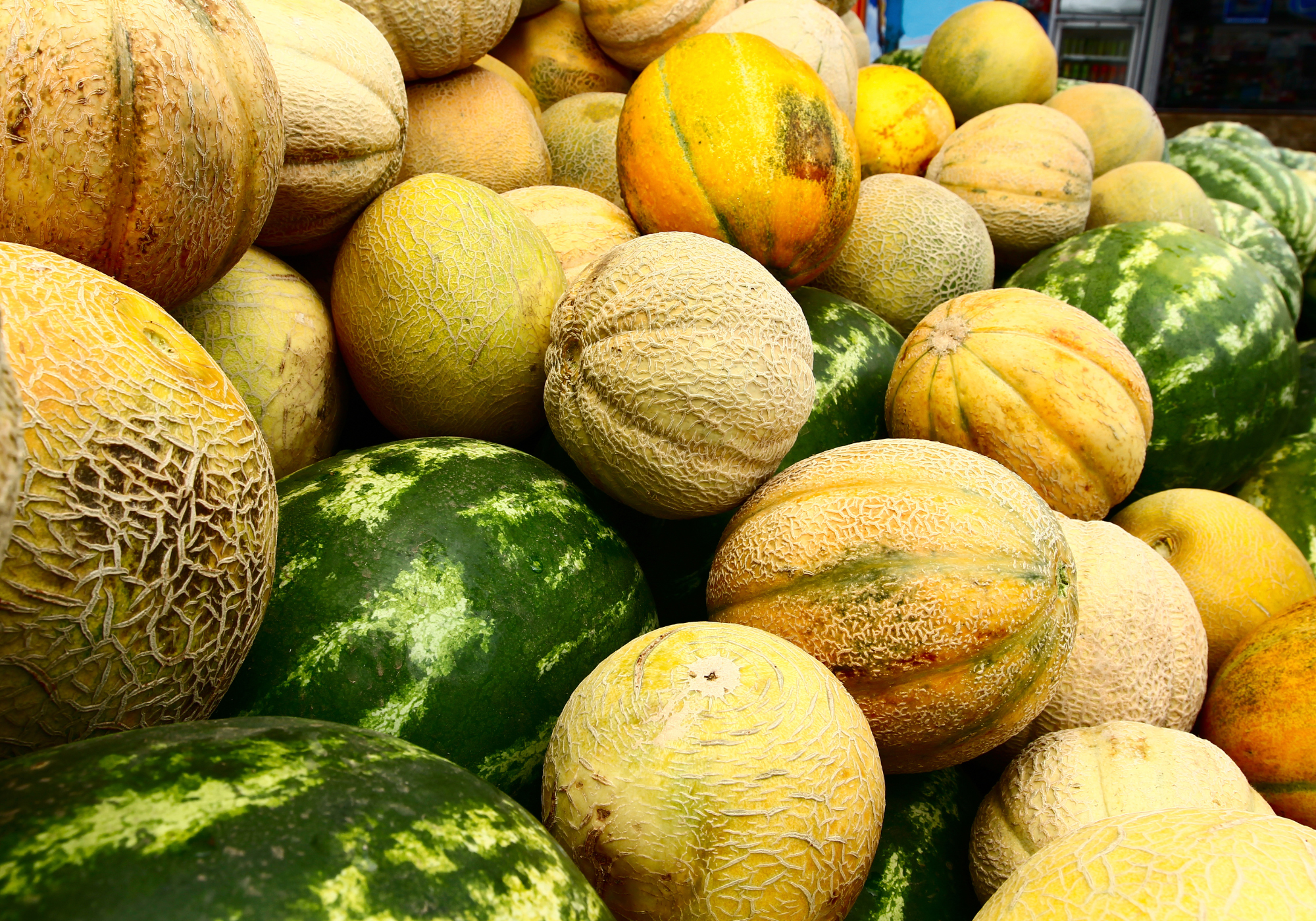 Overview
The Muscatine melon industry grew steadily from the mid-19th century and even today there are several families that continue to grow these famous melons that can trace their lineages to the early days of melon growing in the area.  Sandy, well-drained soils in Muscatine County are ideal for growing muskmelons; by 1921 By 1921, production of melons from Muscatine County totaled 850 train carloads of watermelon, produced on around 2500 acres of land.
Selection tips
A good indicator of a ripe watermelon is the color of the underside of the fruit.  The color should turn from greenish white to buttery yellow or cream when ripened.  The fruit tends to lose its glossy appearance on top and becomes dull when ripe.  Muskmelon are  mature when the flower end (the end opposite the stem) is slightly soft.  The skin between the netting turns form green to yellow at maturity.  A ripe muskmelon produces a strong "muskmelon" aroma.  Honeydew melons may have a slight change in the fruit's color.  Like the muskmelon, the honeydew flower end softens when ripe.
Storage tips
Melons can be stored at room temperature for about 1 week.  The storage period can be extended to 2-3 weeks at 50-60° F.  Muskmelons can be stored in the refrigerator for 5-7 days.  Place the melon in a plastic bag to prevent the muskmelon aroma from flavoring other stored foods.  Store honeydew melons at a temperature of 45-50° F. Store cut melon in the refrigerator up to 1 week.
Affiliated organization
Iowa Specialty Crop Growers Association
Affiliated organization link
Data credit 1
ISU Extension and Outreach