Image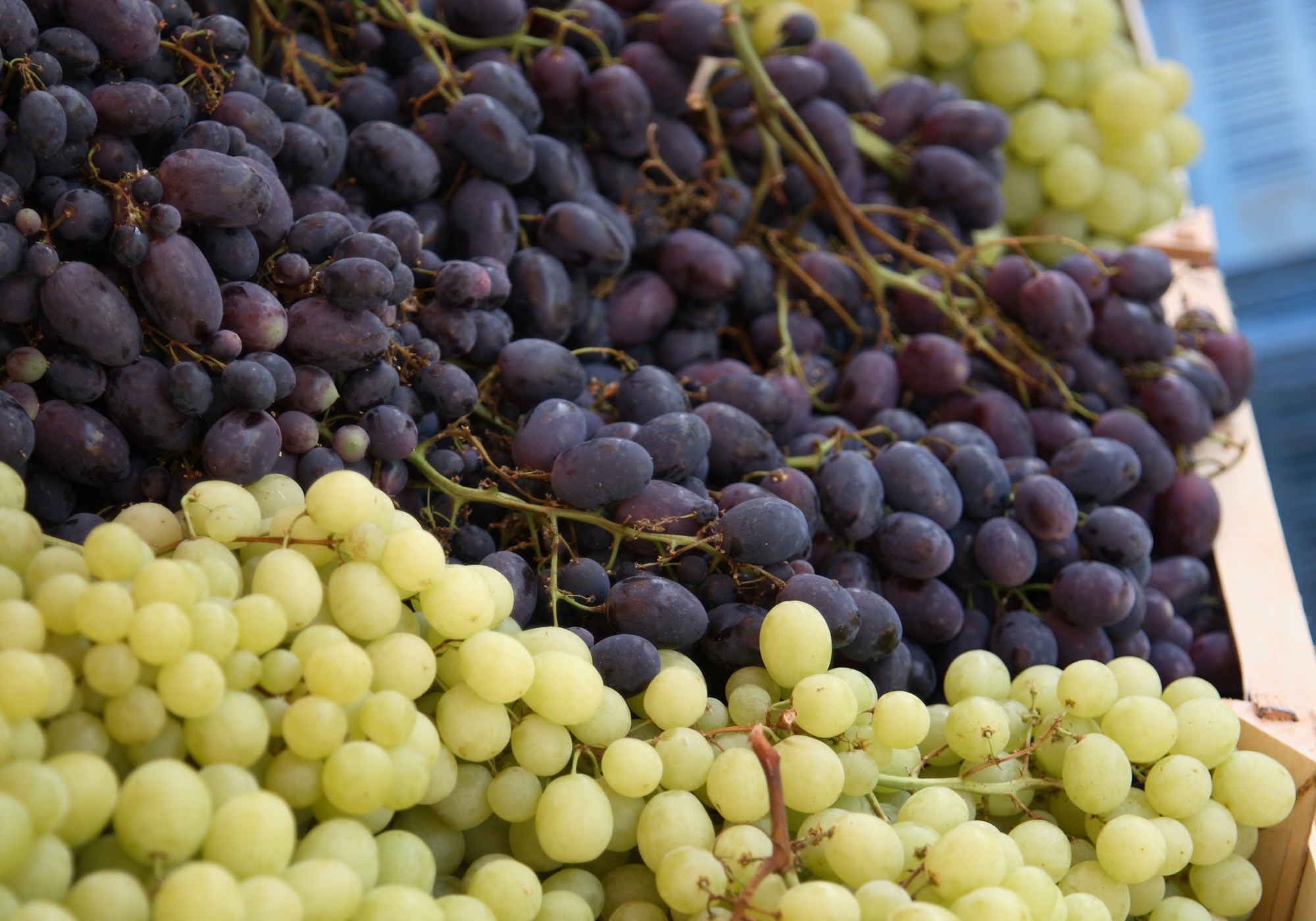 Overview
According to the Iowa Wine Growers Association, currently there are almost 100 wineries, 250 vineyards, and 1300 acres of grapes grown commercially in Iowa.  Over 40 types or cultivars of cold climate grapes can be grown in Iowa, and wine and grape industry in Iowa generates an economic impact of over $420 million.
Selection tips
The best indicators of ripeness are color, size, and flavor.  At the fully ripe state, the natural bloom om the berries becomes more pronounced.  The individual berries should be full-sized.  They also become less firm to the touch at maturity.
Storage tips
Grapes can be stored in perforated plastic bag in the refrigerator for one to two weeks at a temperature of 32-36° F.  Wash just prior to use.
Affiliated organization
Iowa Specialty Crop Growers Association
Affiliated organization link
Data credit 1
ISU Extension and Outreach